Agents of Change: 5 tips for nonprofit success, courtesy of Kim Richardson (Edward Bowser)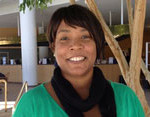 24 January 2013 /
Category:
News
Off comments
Emerging businesses, heed the words of my friend and colleague Alex Walsh, AL.com's intrepid jobs & economy reporter. When I asked him to name the most important rule of business he quickly replied:
"It takes money to make money."
That could be sobering advice for a nonprofit in Alabama, a state known to be the low man on the totem pole of federal funding. Sure, we all know that a nonprofit's goal is not financial wealth but to enrich the community it serves. But even the most noble pursuits will falter without financial backing.
In this case, it takes money to make a difference.
Thankfully, Birmingham nonprofits can look to Kim Richardson as their guardian angel.